Rockin' Rewards
We know you have a million choices when it comes to choosing a financial institution. So, we thought we'd provide another great perk to you to illustrate one more reason why your membership at Element is just so awesome.
Our Rockin' Rewards program gives you extra cool benefits and more reasons to love Element.It's easy! The more services you use, the more points you earn. We offer four levels of Rockin' Rewards, so you can choose the one that best fits your lifestyle.Think you can't make it to a higher level and earn the most rewards? Think again.
Check out the menu below to find out how you can get the most out of your membership at Element.We'll help you maximize your relationship with us. Talk to a Team Member today, and we'll make sure you get the highest rewards possible.
What Can I Get With My Points?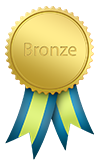 0-399 points
Earn up to 399 points in a month and you're Bronze!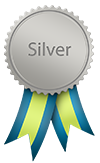 400-599 points
Earn up to 599 point and you're Silver!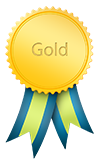 600-899 points
Earn up to 899 points and you'll be Golden!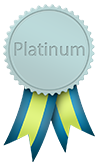 900 & up points
Earn more than 900 points and you're Platinum!
Where Do My Points Come From?
| Product or Service | Points | Details |
| --- | --- | --- |
| Checking or debit account | 50 | |
| Every year of membership (after 5 years) | 5 | per year (10 years=50 points) |
| Additional general savings products | 25 | per account |
| Non-IRA Certificates | 25 | if present |
| IRA Share or Certificate | 50 | per IRA plan |
| Money Market Account | 50 | per account |
| Total aggregate savings balance $100-$4,999 | 100 | |
| Total aggregate savings balance $5,000-$14,999 | 150 | |
| Total aggregate savings balance $15,000-$24,999 | 200 | |
| Total aggregate savings balance $25,000 & up | 250 | |
| Home Equity Line of Credit (HELOC) | 200 | |
| Consumer loan (non-mortgage) | 75 | per loan |
| Delinquent loan | -200 | |
| Total aggregate loan balance $1,000-$19,999 | 100 | |
| Total aggregate loan balance $20,000-$39,999 | 150 | |
| Total aggregate loan balance $40,000-$74,999 | 200 | |
| Total aggregate loan balance $75,000& up | 250 | |
| ATM/POS pin based activity | 25 | |
| Debit/signature based activity | 75 | |
| MasterCard credit card- active | 150 | |
| CU*Talk audio response phone system- active | 10 | |
| Online Banking- active | 50 | |
| eStatements- enrolled | 75 | |
| CU*EasyPay bill pay- enrolled and active | 50 | |
| ACH with a deposit of at least $300/month | 100 | |
| Automate transfers (via AFT)-active | 25 | |
| Automated loan payments (via AFT)- active | 75 | |
| Negative savings account | -100 | |