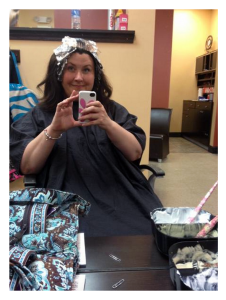 We did it. It really happened, and the responses were nothing short of amazing.
We asked our lending team, "Where's the craziest place you've ever done it? You know, closed a loan for a member?"
In a garage
At a member's house
Outta my car
In a bar
At my house
On the hood of my car
In a parking lot
At the hair salon (seriously…we did that?)
If you're surprised by these answers, join the club. I was too. Not because they are unorthodox, but because our team is so flexible and caring. It's not some meaningless talk. It's alive and real in our actions.
Part of our Element Promise (our pledge to our members and to each other) is to be creative and to do things that connect with and help people. We're not afraid to step outside the box to do just that. Heck, sometimes we don't even know there is a box! Our team understands the importance of making your day, creating solutions that work for you and going beyond the norm to make things happen.
I'm proud and humbled at the same time to be involved with such a compassionate group of employees and members. I love to hear the stories and see the faces of those we help every single day. No, we can't do all things for all members, but we can find a way to do that special something to help however possible.
It's not rocket science. It's human compassion, love of all people and a desire to go where others won't.

Linda Bodie
Chief + Innovator
Element FCU
#TheElementWay
#GetInYours